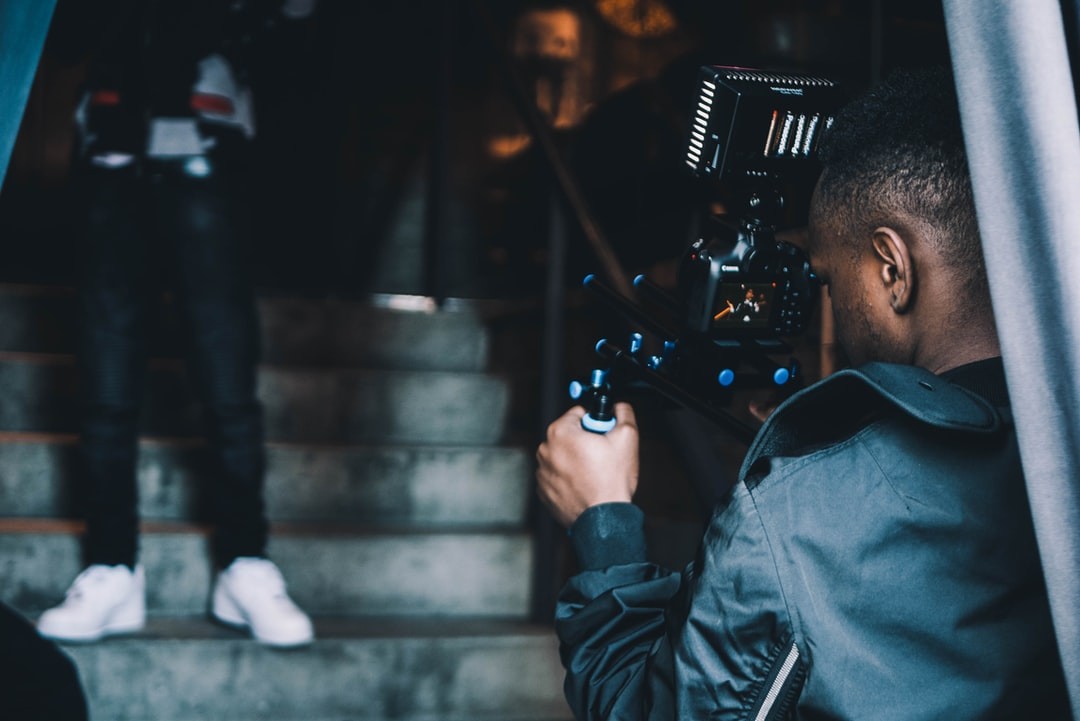 FILM INSURANCE & FILM PRODUCTION INSURANCE
Things don't always go as planned on film sets, as anyone who has worked on one will attest to. Shoots are delayed, equipment is misplaced, and in some unfortunate circumstances, the crew suffers injuries. Producers obtain film production insurance for each production for these and a plethora of other reasons. However, because of complicated mandatory binding arbitration and insurance terms, figuring out whether you're looking at a terrific policy or not can frequently be confusing. We go over all you need to know about entertainment insurance in this post, along with some advice on how to negotiate the rules for your upcoming production.
Click here to read our article: Insuring Your Film Production: A Comprehensive Overview for Independent Film Producers
Get Film Production Insurance Quotes from American Eagle Insurance Agency
Imagine this, you're on a set and it's all going well until... POOF!  The lights go out, the costumes go up in flames and if that isn't enough, your Actors leave or get injured.  Regardless of how well prepared you are before the film production starts, some events will inevitably still go wrong.  An essential tool for offsetting the expense of potential hazards that may arise before, during, or after your film project is film production insurance; also known as video production insurance. Even with small productions, without proper coverage, you will run the risk of being charged civilly or criminally or, you can be fined by the municipality where your film project will occur.  
Additionally, neglecting your cast and crew is never a good look. Despite the remote possibility of your actor catching fire, even the smallest productions aresusceptible to a number of minors, more frequent mishaps.
American Eagle Insurance Agency works directly with carriers that specializes in offering insurance for film production and video projects with wide range of risks.  With a number of film project happening in Georgia, this product is perfect for both small and large film productions.
ELIGIBLE CLASSES
A single production is covered by short-term production insurance. This kind of film production insurance is obtained on a project-by-project basis and can cover as little as one day of production, regardless of whether you're filming a commercial or a movie. Individuals should seriously consider purchasing annual production insurance if they shoot numerous productions in a given year. Annual policies, as opposed to short-term production insurance, cover all of your productions during a calendar year, making them the best option for active production firms.
Short term film productions, annual documentary, industrial or educational films, commercial films for national television, film producers, production companies or student filmmakers.
AVAILABLE COVERAGES OF FILM PRODUCTION INSURANCE
Below you will find a list of available coverages offered from film production insurance carriers.
General Liability

Inland Marine

Workers Compensation

Hired & Non-owned Auto Excess Liability

Excess Liability

Travel Accident

Volunteer Accident
Most insurance carriers have endorsements that can be added for rainy day re-shoots
APPETITE
Film or video productions with budgets less than $25M based in Georgia, South Carolina or Alabama
COVERAGE LIMITS
Equipment Coverage
Up to $2.5M
General Liability Coverage
Up to $12M
PROGRAM HIGHLIGHTS
Same-day quoting

Same-day/immediate policy issuance

Over 30 coverages available

Issue your own certificates of insurance 24/7 online

Coverage for stunts and casts
EXAMPLES OF HARD-TO-PLACE RISKS
Large liability limit requirements
Cancelled or non-renewed policies
History of claims
Lapse in coverage
PROGRAM PRODUCTS
Starting from $1500

Single term policy for smaller productions with flexible coverage selection

US & Canada coverage term

Up to 60 days coverage term

Up to $1,000,000 gross production cost

1 production
Starting from $2,250

A renewable, annual policy for the filmmaker continuously involved in Film Production

Worldwide territory coverage

Annual coverage term

All budgets gross production cost

2 or more Productions or series
Starting at from $2,250

Single-term policy for small to mid-size Productions with optional overseas scenes

Worldwide coverage territory

Up to 12 months coverage term

Up to $25,000,000 gross production cost

1 production or series
Starting from $1750

Single Term Policy for a Film Production or scene taking place overseas

Worldwide (other than US) coverage territory

Up to 12 months coverage term

All budgets gross production cost

1 production, scene or series
HOW DO YOU KNOW THAT YOU'RE GETTING THE BEST FILM PRODUCTION INSURANCE?
As an Insurance Broker, American Eagle Insurance shops the market for you finding the most coverage at an affordable rate. Don't take chances with your next video or film shoot by self insuring or going without enough insurance especially if you are renting equipment or vehicles for your project. Tell us about your next project and request a quote by clicking the button below. We will provide you with options so you can choose the best insurance for film production.