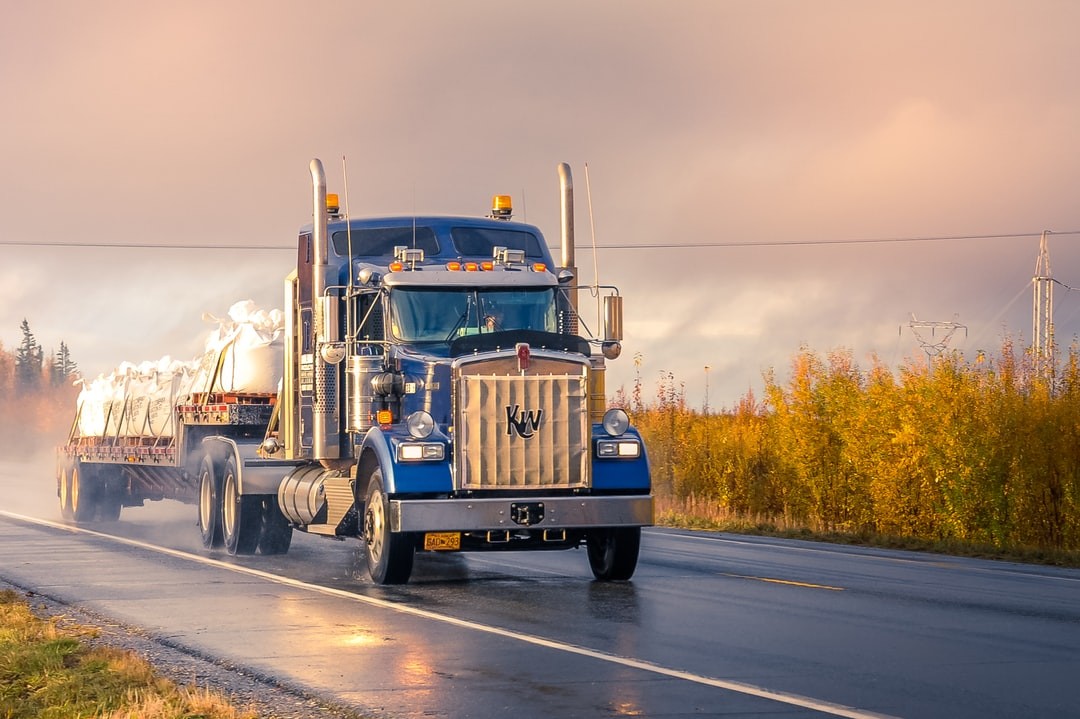 COMMERCIAL TRANSPORTATION INSURANCE
American Eagle Insurance Agency specializes in placing insurance for hard-to-place fleet & non-fleet commercial auto insurance risks.
Commercial transportation insurance is a significant investment for business owners. Before signing up for a policy, it is important to understand the coverage that your business needs while adhering to federal and state local laws.
Pricing for commercial transportation and trucking insurance depends on a variety of factors which includes your insurance score and claims history along with the driving record of the primary operator, and the year/make/model of the vehicle itself.  Other rate factors include where the vehicle is garaged and the distance that's frequently travelled.  Lastly, the type of cargo being transported and the amount of cargo insurance will be included in your rate.
AMERICAN EAGLE INSURANCE
At American Eagle Insurance Agency, we are insurance brokers.  We are contracted with the top insurance carriers to find you the best rate for the most coverage.  Getting three or more quotes by calling around and providing your personal details over and over again is a daunting task.  Fill out our quote form and allow us to do the quoting for you.  Based on what we find, we will review your options and provide our professional recommendation.
NEED A CERTIFICATE OF INSURANCE?
Providing certificates of insurance for each job isn't always easy.  Our agency will provide you with your very own personalized link on our website that you can give to your certificate holders.  They can download a blanket certificate of insurance form or they can submit a request to be added as an additional insured.  We make it easy for you to focus on your work while we handle your back office insurance needs.
Commercial Automobile - Local, Intermediate & Unlimited Radius
Airport or Hotel Shuttles
Athlete or Entertainer Buses
Bingo/Casino Transporation
Boy & Girl Scout Buses
Sightseeing or Urban Bus
Charter Bus for Inter/intrastate travel
Church or School Buses
Day care or Senior Citizen autos
Dial-a-Ride
Employee Transporation
Group Home Residential Tansportation
Head Start Programs
Limousines & Taxis
Trucking - Local, Intermediate & Unlimited Radius
Beer, Wine & Liquor Transporation
Appliance Delivery
Automobile or Boat Transporation
Boom or Bucket Trucks
Catering, Food Delivery or Bakeries
Cement Mixers or Dump Trucks
Freight Transportation
Cranes
Light or Heavy Equipment Haulers
Gasoline & Fuel Transporter
Garbage Trucks or Fertilizer Haulers
Artisan Contractors
& Many More
ATV, Golf Cart, Motorcycle or Auto Repair
Hydraulic Repair
Gas Tank Conversion Kits
Auto Upholstery & Car Audio Equipment Installation
Car Washes (not self-service)
Mobile Detail & Repair
Convenience Store Sales
Engine or Diesel Overhaul
Towing Operations
Window Tinting
Lube or Paint & Body Shops
Automobile or Car Sales
ATV Sales
Bucket Truck Sales
Camper & RV Sales
Contractor Equipment
Electronic Cars
Farm Equipment
Golf Cart or Jet Ski Sales
Motor Home or Trailer Sales
Truck & Tracktor Sales
AVAILABLE COVERAGES
Federal & State Filings

General Liability

Cyber Liability

Commercial Property

Business Personal Property Coverage

Crime Coverage

Hired & Non-owned Auto Excess Liability

Medical Payments
COVERAGE LIMITS
Primary Auto Liability
Up to $1.5M CSL (combined single limit)
Excess Auto & General Liability
Up to $10M CSL
Physical Damage
Comprehensive Coverage
General Liability
$2M per Occurrence
$2M annual aggregate limit
AMERICAN EAGLE INSURANCE SPECIALIZES IN HARD-TO-PLACE RISKS
New in business
Large fleet coverage limit requirements
Coastal locations
History of claims
Lapse in coverage